MUSIC NEWS- Sand Talk, music video #2 from Akron/Family's new record Sub Verses, is out now, check it out below, and was directed by Los Angeles conceptual artist Ali Beletic. Sand Talk not only documents Akron/Family's current musical and visual aesthetic but cements that, since their inception, the band has been one of independent music's most powerful live acts.
Sand Talk combines archival footage from their decade-long history with new footage of the band leading fans through a contrapuntal performance piece conducted using pirate radio equipment and car headlights.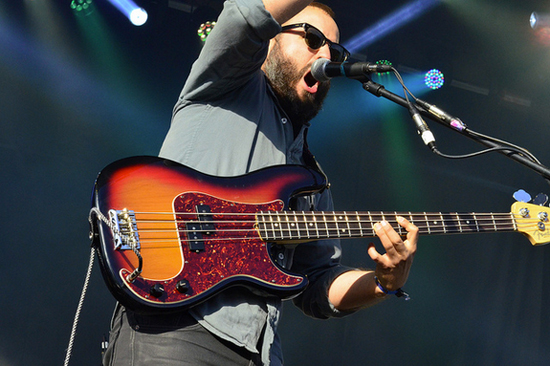 Akron/Family's Miles Seaton Singing with the Crowd at Sasquatch 2013
Akron/Family, a band that brings incredible energy, crowd engagement, and a wall of pummeling sound to each of their live shows will perform at Monterey, California's First City Festival on Sunday, August 25th at 3:55pm on the Manzanita Stage.